On occasion it's useful to determine the version of Java that a Debrief installation is using.
Follow this process to determine the version:
Open Debrief
Click on Help / About Debrief NG
From the dialog that opens, click on Installation details
The DebriefNG installation details dialog will open
Open the Configuration tab
Scroll down to the -arch entry. If this ends in _64 then it's a 64-bit java installation, otherwise it's 32-bit.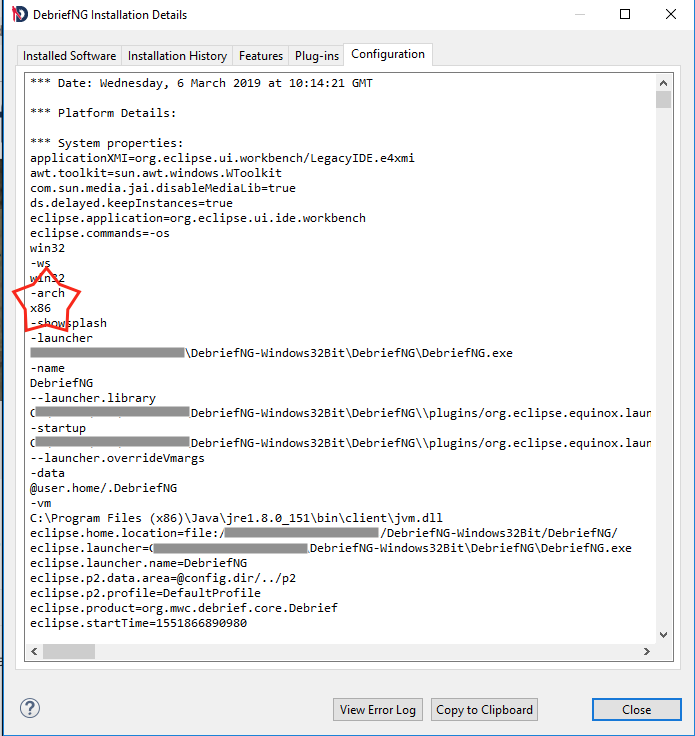 Recent Posts